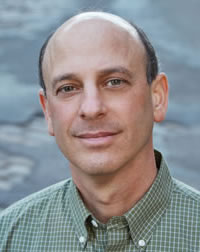 Peter Szabo has counseled CEOs and senior managers on strategy and change for nearly 25 years.
Since founding Bloomingdale Management Advisors in 1998, he has focused mainly on philanthropic advisory work and consulting to nonprofits. While he has experience across fields, including education, social services, and other areas, Peter maintains a particular concentration of clients in the environment, where he has advised some of the most innovative funders and nonprofits in the U.S.
Peter often works at moments of organizational transition, helping clients re-orient their strategy, launch new initiatives, and navigate complex change processes. Serving as Deputy Commissioner of a large public agency, Executive Director of a small nonprofit, and helping start a number of social ventures, has given Peter the benefit of management experience to inform his consulting practice and to refine his results orientation. His consulting background also includes experience devising manufacturing strategy and guiding cost reduction efforts for consumer products companies.
Over the years, Peter has developed a network of experts and analysts across a range of disciplines that he can bring to bear for clients, including:
Organizational development
Market research
Financial analysis
Geographic information systems/spatial analysis
Leadership development/coaching
Executive search
Peter received a Masters in Public and Private Management from the Yale School of Management and an M.A. in International Affairs from Yale University. He holds a B.A. in History and Political Science from the University of Rochester. He lives in New York City with his wife and two children.